Why use it ?
Some good reasons to use densified wood:
100 % natural
Heating value 3 to 4 times higher than traditional wood.
Storage volume reduced by 4 (indoor storage recommended to protect against humidity).
Clean, as it comes in 10 kg packs and produces minimal ash.
Easy handling due to its packaging.
Not perforated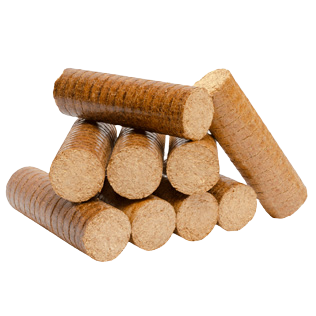 Pallet of 112 packs of 10 kg each
Pack of 6 logs: 100% pressed wood shavings without additives
Price delivered per pallet: 4.25€ per 10 kg pack, total 476.00€
Price per pack when picking up 20 packs: 4.35€ per pack
Price delivered starting from 2 pallets: 3.95€ per 10 kg pack, total 442.40€
Request an online quote
To do that, please fill out the form

Receive our delivered price offer at your place
Once your request is made, our team will promptly provide you with a price offer.

Delivery scheduled within a reasonable timeframe
Our team will suggest a delivery date based on our trucks' routes in your region.