Why use it ?
100% Natural Wood: Our kindling wood is made from sustainable sources, ensuring an eco-friendly experience.
Easy to Use: Our kindling wood bags are designed to ignite quickly and burn for an extended period, ensuring an easy and fast fire start.
Versatile: Perfect for fireplaces, wood stoves, barbecues, campfires, and more. You can take them anywhere.
Convenient Packaging: Our bags are easy to store and transport, thanks to their practical and sturdy packaging.


Kindling wood​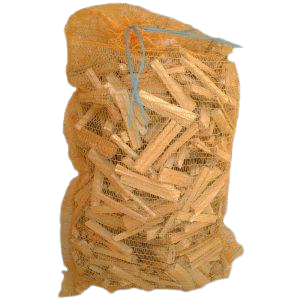 Available for the price of 3€ per bag

You can add kindling wood bags to your delivery
–
Maximum of 5 kindling wood bags

Request an online quote
To do that, please fill out the form

Receive our delivered price offer at your place
Once your request is made, our team will promptly provide you with a price offer.

Delivery scheduled within a reasonable timeframe
Our team will suggest a delivery date based on our trucks' routes in your region.